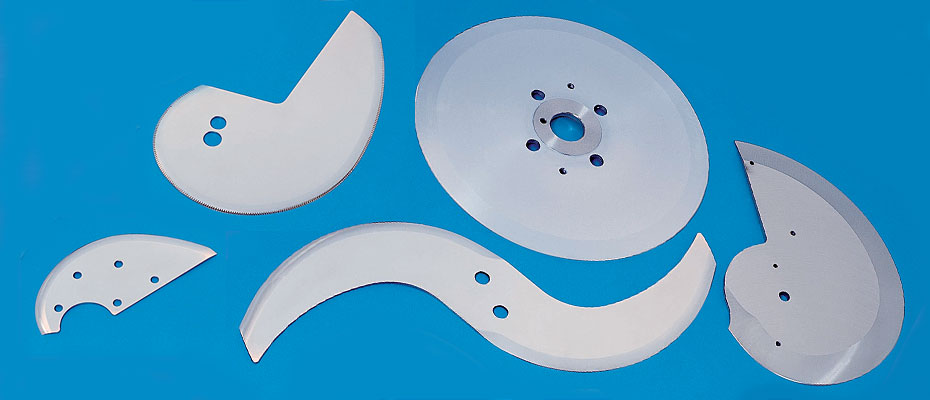 SLICING MACHINE KNIVES
Available for all makes and models. :
Involute Knives (See More)
Circular Knives
Sickle Knives
Dicing Knives
Cheese Knives
High Speed Knives
Speciality Coated Knives
Vegetable Knives
Custom Made Knives
Rudolph Industries' quality craftsmanship guarantees optimum performance of all our cutting knives. We have the facilities to match or create most cutter knives. Please call regarding any knives not shown.