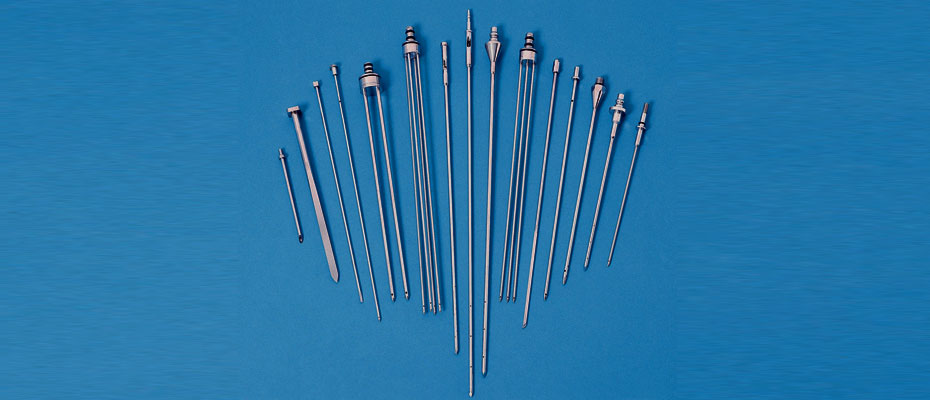 INJECTOR NEEDLES
Rudolph Industries has set the standard for both the quality and performance of injector needles.
Rudolph Industries offers a complete selection of injector needles suitable for all models of injectors. Production includes over 300 types and sizes , as well as the facilities to match or create a needle to suit your application.
Needles are custom produced from high quality stainless steel, and specialty treated for added durability and elasticity to ensure maximum performance.
Rudolph Industries' quality craftsmanship guarantees optimum performance of all our cutting knives. We have the facilities to match or create most cutter knives. Please call regarding any knives not shown.