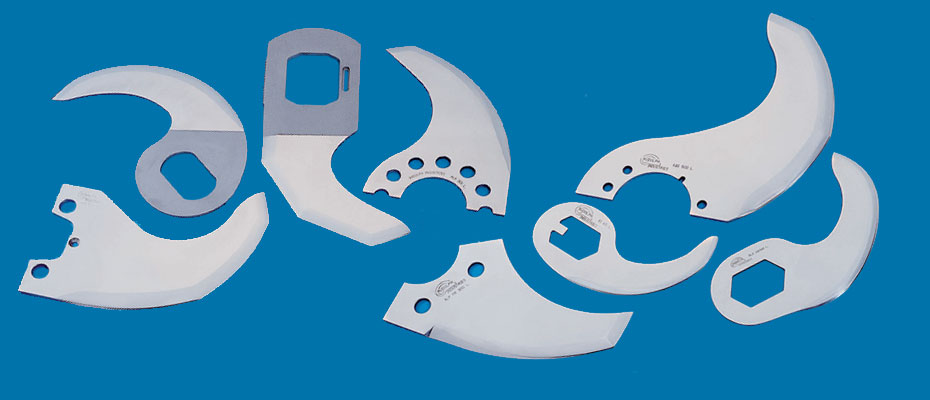 BOWL CUTTER KNIVES
Rudolph Industries has set the standard for both the quality and performance of high-speed machine knives.
Our manufacturing process, which utilizes precision machining, hardening, tempering, grinding and polishing processes, guarantees a premium quality cutting edge for many years to come.
All of our cutter knives are inspected via magnafluxing (magnetic particle testing) to ensure that our standards exceed those set by the meat and food industries.
Rudolph Industries' quality craftsmanship guarantees optimum performance of all our cutting knives. We have the facilities to match or create most cutter knives. Please call regarding any knives not shown.